Community Working Group
To support the creation of an inclusive community engagement process, NYCEDC partnered with Council Member Pierina Sanchez and local community leader Sandra Lobo, Executive Director of Northwest Bronx Community and Clergy Coalition to assemble the Together for Kingsbridge Community Working Group (CWG). The CWG included a broad cross section of community stakeholders, representing faith-based organizations, cultural groups, local business organizations, educational establishments, labor, and economic development organizations as well as local elected officials at each level of government.
Recordings
Workshop Activity Summaries
Working Together
Scenes from our Public Workshop.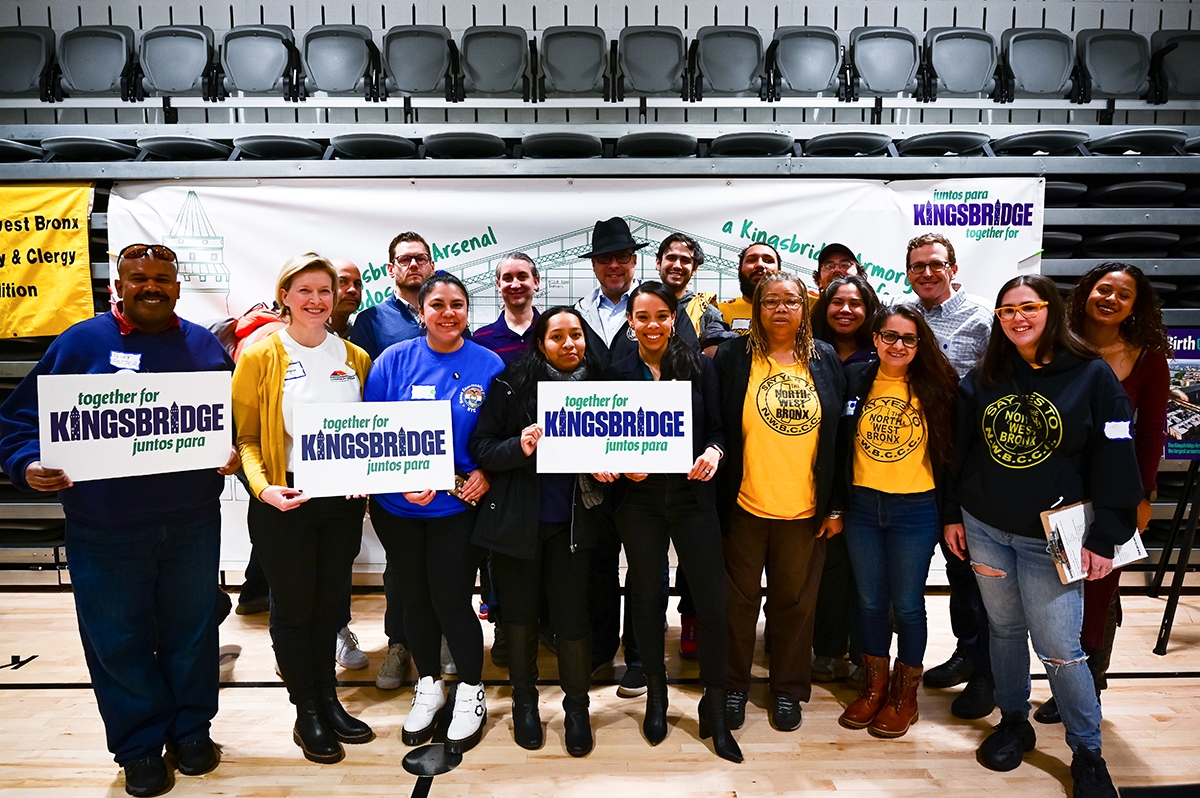 Contact the Working Group to learn more about the community engagement process for the Armory and how you can get involved.